This past weekend was absolutely incredible, we went back to my B's hometown in UT. This was our first trip since B moved down to AZ to be with me. It was so nice to go back and this trip gave me a whole new appreciation and perspective of this amazing place he has called home for so many years. The smell alone does it for me, it¹s crisp, clean and fresh. The grass and trees are green.
We started off the weekend with a family barbeque, B's terrific father (who is just like B, times 10) surprised his mom with a new car for their 40th anniversary. 40 years! Big bow and all. It was the sweetest thing, yes it was a grand gesture but the underlining reason was to make her happy and bring a smile to her face. It was an act of kindness that was so sincere. They are a true example of what is built when two people fall in love.

The food was d'lish, turkey steak, corn, watermelon, potato salad, an enormous chocolate cake with homemade burnt almond fudge ice cream. Can you think of a better summer barbeque menu?! So yummy.

It was PERFECTION. I love that B is so considerate. Although I am totally comfortable with his family ­ I love that he checks on me. I love that he always remembers to get me a napkin too, it¹s the little things. He really thinks "us" not "me." We all had dinner in the backyard, gathered around for great conversation, high 70's, flowers everywhere and as the sun set, little white twinkling lights on the backyard cottage. I thought to my self, this is what it is all about...this is what I want and hope to have someday.


The rest of the weekend highlights were

- Shopping at this adorable little boutique called Sweet Briar Hollow see below, I was all about it. Check out this gorgeous wreath, I would love to recreate this. I also found some artichokes to use for a table centerpiece, picture of these to come.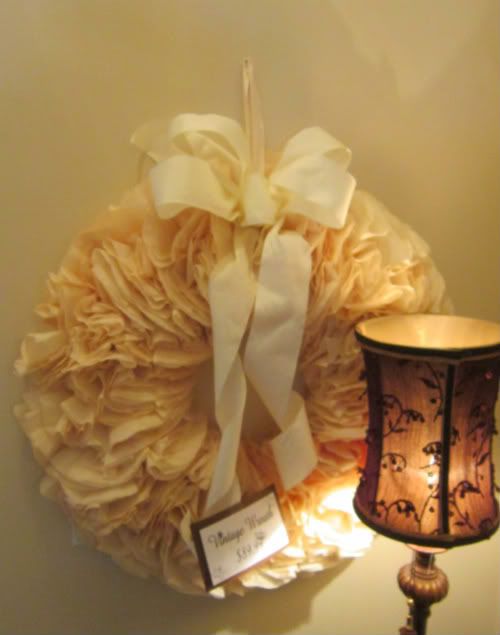 - A friends wedding up in a canyon with breathtaking views...look at us, so engaged in the ceremony.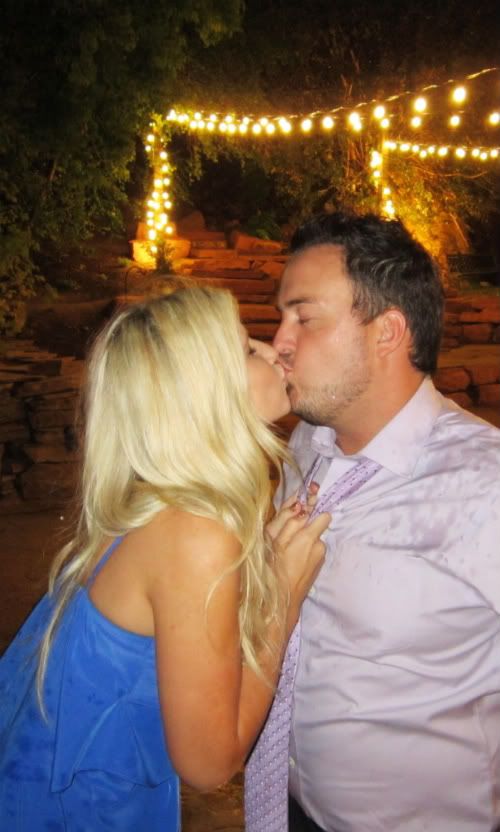 - We followed up the weekend with a relaxing Sunday, a neighborhood walk, and some quality with my future in-laws. Gosh I feel lucky, we have come so far and I never would have thought we would be sitting in B's living room talking about our future wedding. I'm happier than ever and I feel so thankful to have met this amazing man. I know we will end up in this amazing place, living the life we have imagined, it was such a beautiful "peek" into the future.


Thank you, B. Thank you for being so incredible, for always keeping your promises and giving me the ability to put all my trust into another person. You absolutely complete me, you tease me like crazy ­ but I suppose its good for me. You hold my hand and make me feel safe, you love me unconditionally and have the biggest heart. You cuddle me in your arms at just the right moment. You will give me head massages night after night, just when I think you are going to finally say no and hit the point of being annoyed, you cuddle me and say "come here baby." Thank you for thinking of me throughout your day, for bringing me diet cokes in the afternoon when I have been stuck at my desk all day, and bringing me $5 flowers that last for weeks. I am looking at them now. The sound of your voice when you sing in the car, the feel of your hand when it¹s holding mine. The feeling that I get when I look at you and imagine the rest of my life...
I thank you for that.