happy wednesday everyone! it is so beautiful today, we have a high of 82! crazy, because last week was freezing!
today is just a typical day, we took these before i headed to work this morning. when i found this cute baseball tee at h&m i just loved it for some reason. i know it's kind of plain but i randomly paired it with one of my all time favorite skirts and boots and there ya go! i have to be honest, i don't think i have worn boots with a skirt before. thoughts on this? is it too cowgirl-ish?
b and i had a really great talk last night about future plans and decisions we need to make in the very near future. i feel so much better now that we have a more specific timeline and goals set for this summer.
i was thinking about setting up a vision board in our house, in the office. just as reminder of where we are at and what we are trying to accomplish. do you guys have any great ways that you keep track of goals and things you are reaching for? if so, please share!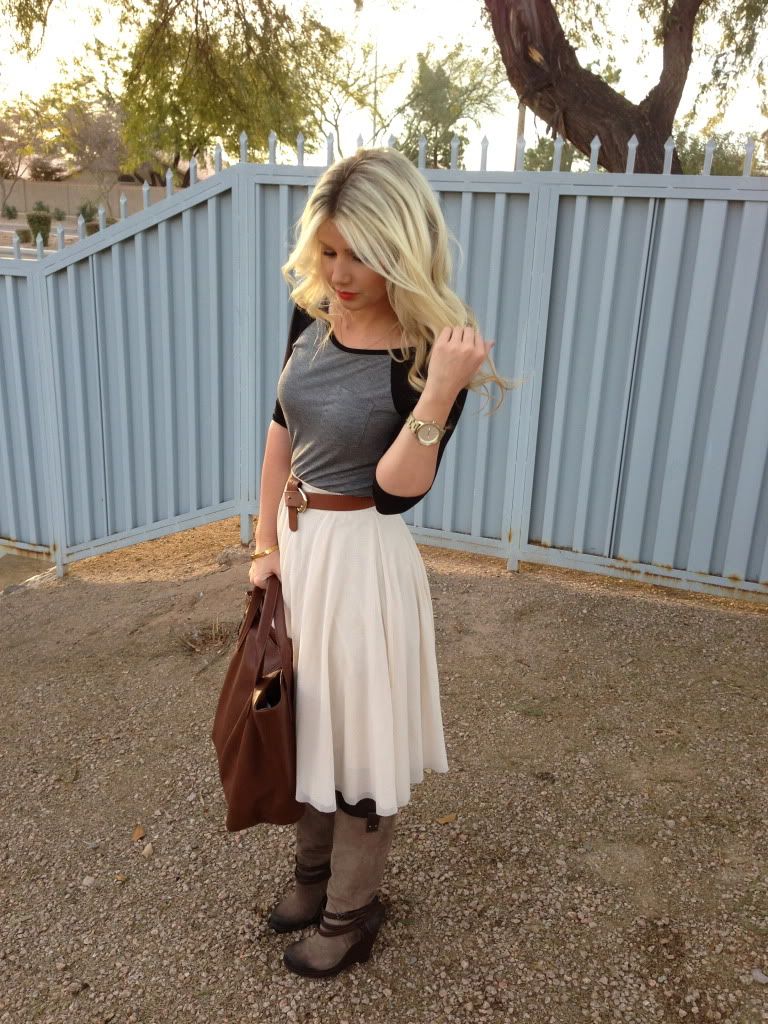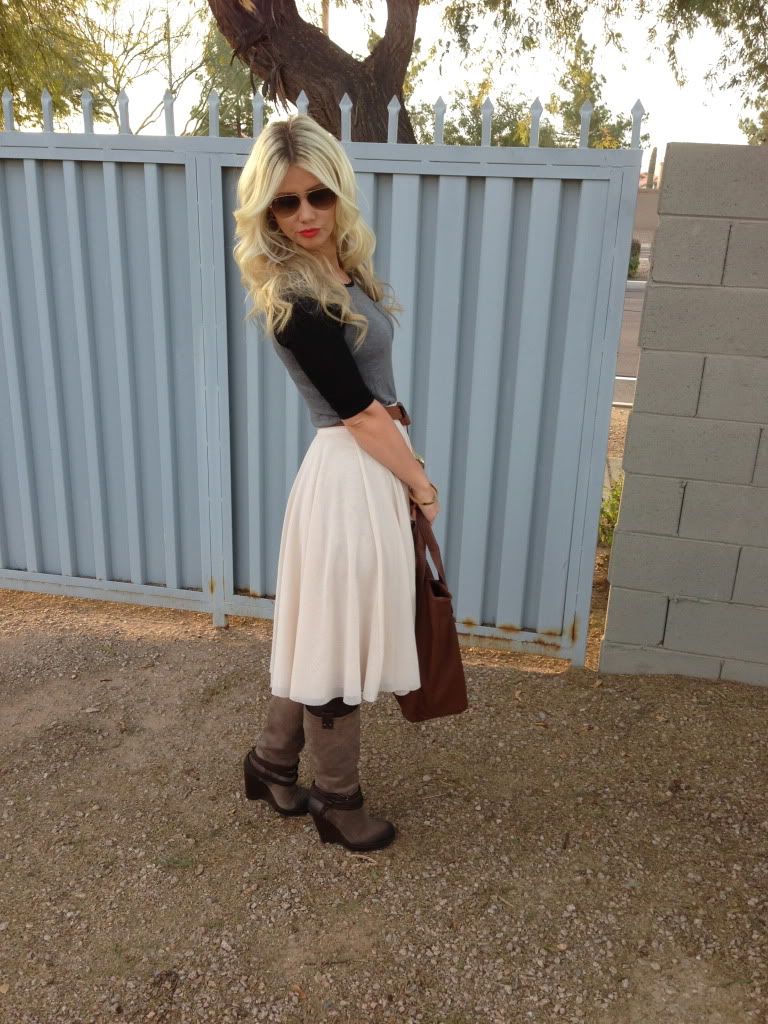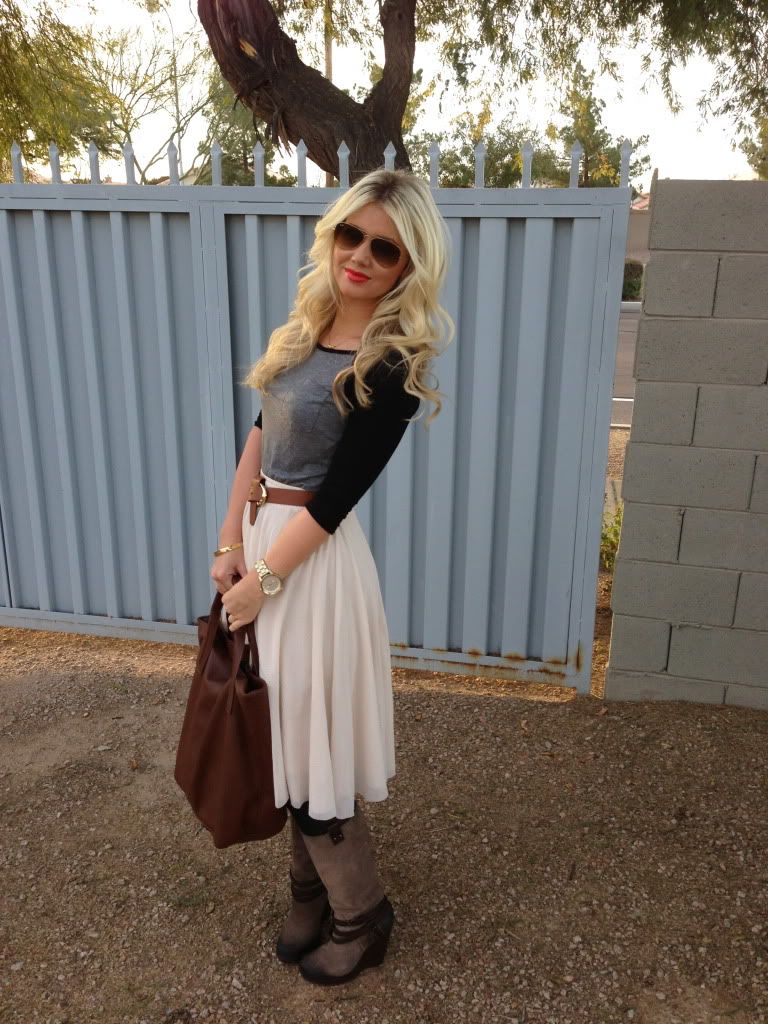 [top: h&m, skirt: h&m(old), belt: f21, tights: target, boots: jessica simpson, watch: nixon, necklace: kate spade, sunglasses: ray ban, lips: revlon (orange flip), bag: target]